Your Boundless Future Awaits!
News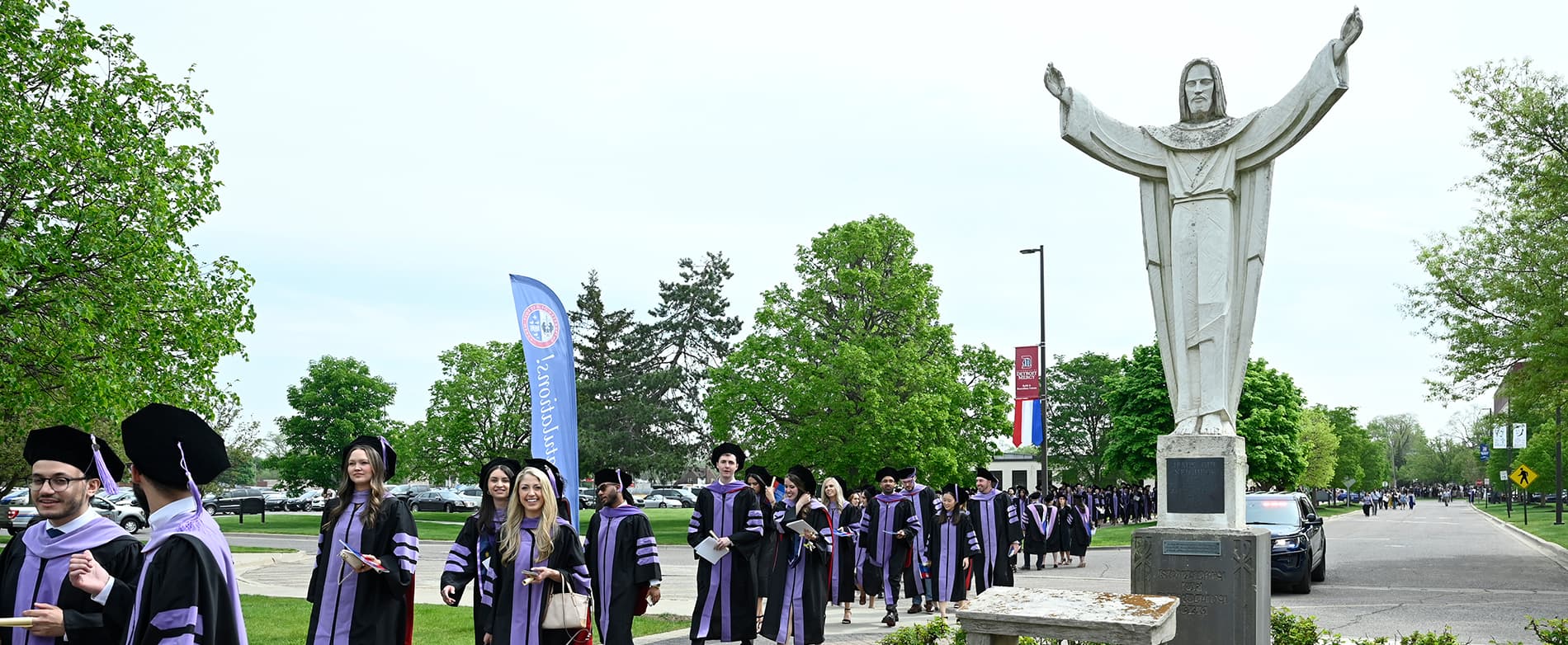 May 19, 2023
More than 1,000 graduates participated in four ceremonies during 2023 Commencement at University of Detroit Mercy on Friday and Saturday, May 12-13.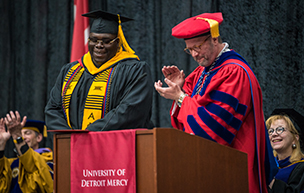 May 19, 2023
The Vivere ex Missione awards are presented annually to four graduating students whose time at University of Detroit Mercy was marked by leadership, service and scholarship.
May 18, 2023
Associate Professor of Biology Stokes S. Baker and Professor of Philosophy Gail Presbey received awards from the Fulbright Program to study abroad.
View Undergraduate & Graduate Catalogs
Program curriculum, course descriptions and faculty biography for undergraduate and graduate programs.
Start Exploring Our Programs
The College of Liberal Arts & Education offers more than 35 undergraduate majors, minors and certificates in addition to 15 graduate programs. Explore your passion today.
Student Organizations, College Policies & More
See what student organizations are available to join. Connect with us on social media. Read the student handbook, access student resources and more!
Learning, Serving and Strengthening Our Community
Psychology Clinic
The Psychology Clinic is a teaching clinic, for doctoral students of clinical psychology. The clinic provides counseling, testing and assessment services including:
Individual and couples therapy
Emotional issues such as anger and grief
Assessment for learning problems and gifted children
Sorting through sources of stress
Service fees are on a sliding scale.
Counseling Clinic
The Counseling Clinic is a teaching clinic, primarily for second-year counseling students. The clinic specializes in a wide variety of clinical issues for children and adults, such as:
Grief and loss
Anger/emotion management
Decision making
Life transitions/family issues
Services are available at no cost.