Master of Science in Applied Data Analytics
Share:
Watch this video and hear the importance of hiring candidates with a Master of Science in Applied Data Analytics.
*********************
Information Session Replay
Lean more about this program through a recorded 20-minute information session with faculty in the program.


***********************
A Data Analytics Degree Designed for Today's Professionals
University of Detroit Mercy's 30-credit-hour graduate program in applied data analytics is designed to meet the needs of today's organizations to make data-driven decisions.
Through academic instruction and hands-on training, successful graduates will learn the skills and knowledge for the hot new, high-paying careers including data specialists, data analysts, business analysts and database specialists.
Detroit Mercy's Jesuit and Mercy education provides you the foundation you need in critical thinking, communication and ethical decision making as you pursue your graduate degree in applied data analytics.
Request Information
Learn more about Detroit Mercy's M.S. in Applied Data Analytics
The program is both interdisciplinary and multidisciplinary drawing from the University's expert faculty and course offerings from departments including Cybersecurity & Information Systems and Economics, as well as the College of Engineering & Science, School of Architecture and College of Health Professions.
 

Curriculum

• 10 courses
• 30 Credits
• No GRE
• 1 year full time

The program consists of eight required courses, including a capstone project, and two electives. A dynamic list of courses developed and taught by faculty with expertise in a multitude of subject areas relevant to data analytics; including but not limited to business, economics, biology, neuroscience, education, and engineering. Upon completion of the program, students will be able to sift through mountains of data to extract simple relationships to identify new opportunities. No GRE required.

For a complete list of courses, please visit the Master of Science in Applied Data Analytics catalog page.

 

Sample Syllabi & Capstone Project Guidelines

Below are sample syllabi for core and elective classes in the Master of Science in Applied Data Analytics program. For a complete list of courses and descriptions, please visit the Master of Science in Applied Data Analytics catalog page.

Capstone Project Guidelines

Students pursuing the Master of Science in Applied Data Analytics (MS-ADA) must complete the 30-credit hour program with a capstone project (DATA 5130). A capstone project is a variable credit course with a maximum of 3 credits and will draw upon areas of interest to the students. Students in their first semester are recommended to start exploring potential project topics in consultation with the academic advisor and other faculty members in the program and complete the project over two consecutive semesters. For more details on how to proceed on the project, please refer to the MS-ADA Capstone Project Guidelines.

 

STEM/OPT Program – International Students

Are you an international student looking for a STEM/OPT program?

Detroit Mercy's MS-ADA program is a qualified STEM program. By graduating with a Master of Science in Applied Data Analytics from Detroit Mercy, students admitted starting fall 2020 and completing the program will be eligible for paid temporary work authorization in the United States via the OPT program.

The STEM/OPT extension is a 24-month period of temporary training that directly relates to an F-1 student's program of study in an approved STEM field. Optional Practical Training (OPT) is an opportunity for students studying in the United States with an F-1 visa to apply what they've learned in the real-world and count it towards valuable work experience. Certain F-1 students who receive STEM degrees may apply for up to a 24-month extension of their OPT. All F and M students that study in the United States need a Form I-20. Read more about this form at the Department of Homeland Security website.

 

Faculty

Due to its interdisciplinary nature, the courses are developed and taught by the faculty with specific expertise and research interests. In addition, a capstone project offers students the opportunity to select and work on projects that focus on different discipline-specific content areas. Therefore, students can pursue a specific field of study that relates to their future career plan and a faculty member's expertise.

 

Applied Data Analytics Learning Outcomes

Learning Outcome
Understand critical thinking skills, scientific reasoning methodologies, the limits of statistics, and responsibly apply ethical reasoning to all aspects of data analytics

Measure
Demonstrate the development of critical thinking and scientific reasoning skills with an attention to the ethical aspects of data analytics.

Where Assessed
Introduction to Applied Data Analytics, Quantitative Foundations for Data Analysis, and Economics Modeling for Data Analysis.

---

Learning Outcome
Acquire the skills on selecting appropriate research design and analysis methodologies based on the research purposes and attributes of available data sets

Measure
Demonstrate the knowledge regarding different forms of research design, measurement, and data.

Where Assessed
Several courses.

---

Learning Outcome
Demonstrate data management skills, data mining techniques, and understand the various types of database structures

Measure
Development of knowledge regarding how to evaluate the quality of data prior to analysis and how to engage in responsible and effective data cleaning practices.

Where Assessed
Database Design and Database Management.

---

Learning Outcome
Demonstrate knowledge in the use of multivariate statistics, mathematical and statistical modeling techniques related to providing inferential statistics and prediction of diverse outcomes

Measure
Analyze quantitative and qualitative data with a sound theoretical understanding to deliver meaningful interpretations.

Where Assessed
Research projects throughout the program and the capstone project.

---

Learning Outcome
Understand statistical software packages to analyze large-scale data sets, provide valuable interpretation on statistical outputs, and deliver effective communication of analysis outcomes

Measure
Demonstrate the ability of using statistical packages on analyzing data and deliver oral presentations and written communications that express the analysis accurately, professionally and succinctly.

Where Assessed
Throughout several courses including Statistical Software course and capstone project.
When can I enroll in the Master of Science in Applied Data Analytics program?
You can begin the online program at the start of the fall, winter or summer semesters and the on campus program during the fall or winter semesters.
Why is "data scientist" considered the best job in America?
According to Glass Door, data scientists have the best job in America right now. From salary, to job growth to challenge and personal fulfillment, read what data scientists have to say about job satisfaction in this article by Business Insider.
Is a graduate degree in data analytics for me?
Whether you have recently graduated from college, are already working in business looking for career advancement or are looking to transition careers, Detroit Mercy's Master of Science in Applied Data Analytics will teach you the skills to enhance decision making based on science and data. Related fields to data analytics include economics, business, statistics, math and computer science.
The program aims to provide students with a deeper understanding and a hands-on approach to the processes necessary to analyze raw data, extract key facts, develop decisive insights and capitalize on effective, evidence-based decisions. It aspires to teach students how to turn analytics into action and leverage the trend of big data to improve the quality of decision-making critical to an organization's viability in a highly dynamic and ever-changing marketplace.
Who should apply to the Analytics program?
The Master of Science in Data Analytics program accepts domestic and international students who have acquired knowledge of basic algebra, some statistics and the ability to think analytically. Undergraduate degrees well suited for this position include political science, economics, business, finance, computer science and health care. You will earn the same degree online as you would on campus.
What can I do with a master's degree in applied data analytics?
The era of Big Data now cuts across industry and job functions requiring administrators and employees to have varying degrees of aptitude in data analytics. Related job titles include Data Scientists, Economist, Data Analyst, Data System Developers, Analytics Managers and Data-Driven Decision Makers.
The skills taught in this program are applicable across any industry. You will learn how to think like a data scientist to frame questions, identify, collect and analyze complex datasets, make predictions based on your analysis and communicate those results to a range of audiences.
What else should I know about data analytics?
Data analytics is the science of using data to build models that lead to better decisions that, in turn, add value to individuals, companies and institutions. Data analytics is an umbrella term, encompassing business analytics, business intelligence, data analytics, and data science.
Big data refers to large amounts of information and works hand-in-hand with data analytics. Examples of big data include social media, text analytics (i.e. customer sentiment and keywords), HR analytics (i.e. employee attrition), customer lifetime value (i.e. loyalty card purchases), crime prevention, among others. Harnessing the power of data allows you to change the world in all kinds of interesting ways.
There are three different types of analytics for handling big data: descriptive, predictive and prescriptive analysis. The latter, prescriptive analysis, combines the first two and is the most useful to businesses. This type of analytics not only tells what probably will happen but also what should be done if and when it happens. The Master of Science in Applied Data Analytics program provides the fundamentals of reasoning/analysis, working with specific software, data mining and hands-on projects.
The key to understanding big data derives from analytical professionals known as "data scientists," who can both manipulate large and unstructured data sources and create insights from them. The data scientist also happens to positioned among the highest-earning jobs and something you'll learn more about within our Master of Science in Applied Data Analytics program.
Faculty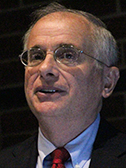 Administrators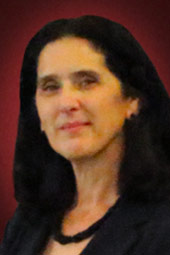 Department Chair and Program Director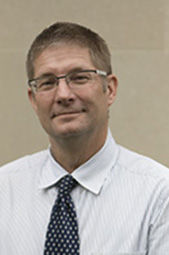 Faculty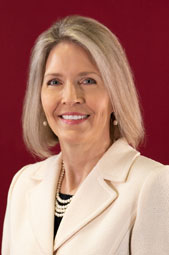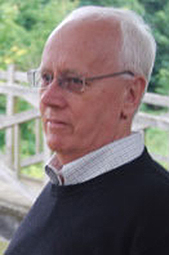 Share: