Clinical Psychology - Master's Program
Detroit Mercy's Clinical Psychology master's program designed to meet increased demand

Master's Program in Clinical Psychology
Information Session
on Zoom


Learn more about Detroit Mercy's master's program in Clinical Psychology
and the Ignite Scholarship.
Note: This program does not cover requirements of the Ph.D. program.
Live session with questions & answers.
Registration is required.
Thursday, Dec. 7, 2023, Noon - 1 p.m. EST
Detroit Mercy's master's program in Clinical Psychology offers a distinctive learning experience that includes:
Coursework combined with doctoral students in Clinical Psychology and specialist students in School Psychology.
Individualized academic advising, excellent training in psychological assessment
A cohort environment that creates opportunities to develop close professional relationships.
Students learn from full-time faculty with wide-ranging expertise that includes doctoral-level clinical psychologists and school psychologists, developmental psychologists, experimental psychologists and industrial-organizational psychologists. The program provides rigorous academic preparation, which ensures that students are ready to apply for the state of Michigan's Limited License in Psychology (LLP) and to pursue further graduate study.
Master's-level clinical psychologists work in a variety of settings such as hospitals, mental health clinics and outpatient care centers. The 2021 American Psychological Association's (APA) COVID-19 Practitioner Survey revealed that demand for anxiety, depression and trauma-related treatment continues rise as a result of prolonged effects from the COVID-19 pandemic. The survey reported an increase in referrals for psychological services from 37% in 2020 to 62%t in 2021 and that 68% of psychologists also had wait lists. 
Detroit Mercy
Ignite Scholarship
Reduces total tuition
by $30,000

Available for the fall 2024 cohort of students in the master's program for Clinical Psychology
Individuals who submit completed application by March 15 are automatically considered for the scholarship.
Study Part Time
Eight-Semester Program
Students complete the program on a part-time basis (six credit hours per semester) for eight semesters year-round and graduate in less than three years.
Excellent
Practicum Experience
For many students, the practicum experience is a highlight of their training. Students may complete clinical training in various settings, including community mental health centers, university-based counseling centers and independent group practices.
Detroit Mercy
Ignite Scholarship
For the fall 2024 cohort, students can experience independent university education at a competitive tuition. The Detroit Mercy Ignite Scholarship reduces tuition by $10,000/per year for the three-year program.
Successful Graduates and Current Students
Students who graduate from this program pursue a variety of professional opportunities, ranging from clinical practice to research positions to doctoral studies. In fact, 20% of our graduates pursue doctoral study in various areas of psychology.
David Farr '20
"I am truly fortunate to have received my Master of Arts with a major in Clinical Psychology from Detroit Mercy. The program's caring and knowledgeable faculty coupled with the combined coursework alongside other master's and doctoral psychology students made my experience unique and valuable. The Clinical Psychology Master's Program equipped me with the knowledge and tools necessary to become a skilled psychologist and a better version of myself."
Supriya D. Singh '20
"The Master of Arts in Clinical Psychology Program was set up in a way where we got to learn and practice various areas of psychology, such as therapy, research and psychological assessment. Its emphasis on clinical experience been great for my post-graduation work. My advice for students coming into the program is to keep an open mind. It's hard to know what group you want to focus on until you actually experience it during your practicum."
"The strengths of this Master's program are the small class sizes, the assessment training, and the professors who are always willing to go above and beyond to help students learn. The small class sizes allow for one-on-one help that many larger universities are not able to accomplish. Through my internship experience and classes I feel well prepared for my career." —Alexis Baer
Application and Curriculum Information
 

Academic Admission Requirements

The minimum requirements for program admission are as follows:

Bachelor's degree (Bachelor of Arts or Bachelor of Science)
Undergraduate or graduate grade point average of 3.0 or higher (on a 4.0 scale). An exception may be made to this requirement if applicants can demonstrate exceptional academic promise in some other way.
Non-psychology majors are welcome to apply to the program, but are expected to have completed the following undergraduate courses:


Introduction to Psychology
Statistics
Abnormal Psychology

 

Application Process & Application Deadline: March 15

Application deadline: March 15

Apply online to create an account to which you can upload all of your application materials. Start your application now and add to it as you complete the necessary documents.
Apply at: udmercy.edu/apply.

To be considered for admission to the program, applicants must submit the following by the March 15 deadline for the fall semester:

Complete official transcripts mailed directly from the registrar of all colleges attended. If you were previously a University of Detroit Mercy student, please request your Detroit Mercy transcripts be sent to the admissions office early as this may take some time.
Three letters of recommendation from professors, supervisors or others who can speak to your professional (e.g., clinical, research) or academic abilities.
A brief personal statement in which you describe your background, career goals, and your interest in applying to the Master of Arts with a major in Clinical Psychology program at University of Detroit Mercy.

For questions on the application or the application process, contact:

Graduate Admissions
admissions@udmercy.edu
313-993-1245

Please note: After faculty members review applications, selected applicants will be invited for an interview. Applicants who are invited for interviews will be notified via phone or email.

 

No GRE Required for Fall 2024

Graduate Record Exam (GRE) information, fall 2024

Due to limited access to taking the Graduate Record Exam (GRE) during the COVID-19 pandemic, potential validity concerns of differential administration environments, and to ongoing stressors related to the viral pandemic, our program is eliminating the GRE General Test for the fall 2024 admission cycle. The GRE General Test is not required and will not be accepted as part of the application for the program.

 

Catalog - Curriculum and Course information

The Master of Arts with a major in Clinical Psychology is a 45-credit-hour program that offers training in basic theory and research, diagnostic techniques and psychological assessment, therapeutic practices and professional ethics. Students receive foundational training in child and adult clinical psychology. The program is designed to be completed on a part-time basis (six credit hours per semester) for eight semesters year-round. Thus, students graduate approximately two years and nine months after beginning the program.
Frequently Asked Questions
 

I see that the program is part-time but can I attend full time?

The part-time aspect of the program is an intentional feature. This allows students to focus on two courses per semester while continuing to pursue other aspects of their lives (e.g., employment). Courses are intentionally sequenced to provide students the opportunity to develop relevant skills over time. Students do not have the option of attending the program full time.

 

I completed coursework for my master's degree from another university, but I need to complete a practicum in the state of Michigan to be eligible for a temporary limited license in psychology (TLLP). Can I take practicum through your program?

Coursework, including the practicum course, is only available to students who are admitted into this Master of Arts program with the intention of completing the entire program. The practicum is an integrated component of the program and is not available to take as a stand-alone course.

 

For my bachelor's degree, my major area of study was not psychology. Will I still be considered a competitive applicant for this program?

Yes! We welcome applications from individuals who completed a bachelor's degree in another area of study. However, undergraduate courses in introductory psychology, abnormal psychology and statistics are pre-requisites for non-psychology majors who apply to this program. Pre-requisite undergraduate courses can be completed at Detroit Mercy as a guest (non-degree seeking) student or at any other undergraduate institution.

 

I completed my bachelor's degree many years ago. Will I still be considered a competitive applicant for this program?

Applicants whose bachelor's degrees are more than seven years old are encouraged to re-take pre-requisite undergraduate courses in introductory psychology and abnormal psychology so that they have a current understanding of these areas of psychology. Demonstrating current knowledge of statistics by taking an undergraduate statistics course would also strengthen applications.

 

I am an international student. Is there anything I need to be aware of?

Yes. Per governmental requirements for student visas, international students must be registered for a minimum of nine credits per semester. The Clinical Psychology Master of Arts program is structured so that students register for six credits for most semesters. The program director who is the academic advisor for students can help international students select an additional course in psychology or another area of study to take each term so that they are enrolled for nine credits. Students are responsible for the additional tuition costs.

 

What days/times are courses offered? Can I take courses in the evenings?

Students take two courses per semester and each course meets once per week. The day and times of these courses vary from semester to semester. Each course is offered only at one particular day and time and is combined with students in the doctoral program in Clinical Psychology or the Specialist program in School Psychology. Class sizes are small (i.e., under 20 students) which allows for personalized interaction with faculty and other students.

 

Do I have to find a place to do my practicum or does the program place me?

Second-year students are provided with extensive information regarding how to seek a practicum site that meets the program and State of Michigan requirements. Although students are responsible for seeking their own placement, the program director assists and guides students.

 

Are students required to do research as part of the program?

Students are encouraged but not required to do research. The program offers an optional second-year research project that students can elect to complete. Pursuing the second-year project adds 3 credits to the program. Students are responsible for the tuition costs. Separate from the second-year project, students have the opportunity approach faculty members about gaining research experience. Students who plan to apply for Ph.D. programs in psychology are encouraged to gain research experience.

 

Once I graduate, do I have my license?

The State of Michigan Licensing and Regulatory Affairs is responsible for issuing licenses on behalf of professional boards, such as the Michigan Board of Psychology. The University of Detroit Mercy awards master's degrees to students who complete the program requirements.  Once a degree is earned, alumni are encouraged to complete the necessary post-degree requirements to pursue a license through the State of Michigan.

 

Can I open a private practice with this degree?

Program alumni work in a variety of settings, including independent practice. It is important to note that a license is required in order to practice. The highest master's-level license in Michigan is the Limited License in Psychology (LLP), which continues to require supervision from a Licensed Psychologist.

 

Will this program lead to a doctoral program in clinical psychology?

The master's program in clinical psychology is distinct from the doctoral program in clinical psychology at the University of Detroit Mercy. Students in the master's program are encouraged to apply to doctoral programs, including the doctoral program at the University of Detroit Mercy. There is no direct pathway into the doctoral program, however. In recent years, 20% of our graduates have pursued doctoral degrees in psychology.

 

If I started a program at another university, will my credits transfer?

Students who are admitted into the program can request that credits earned in a prior graduate program be reviewed for transfer credit. Credit for prior coursework is evaluated based on currency, equivalence with the program curriculum, grade earned, and some additional factors. A maximum of 12 credits can be transferred.
Faculty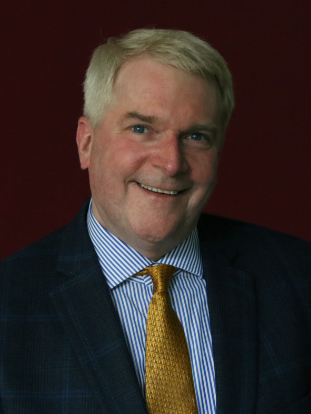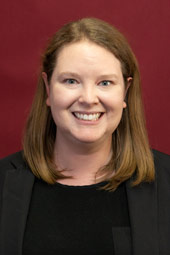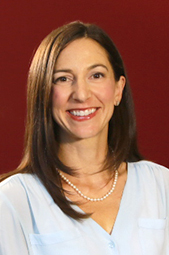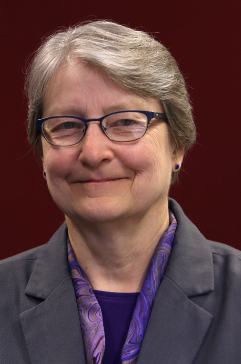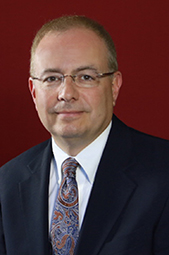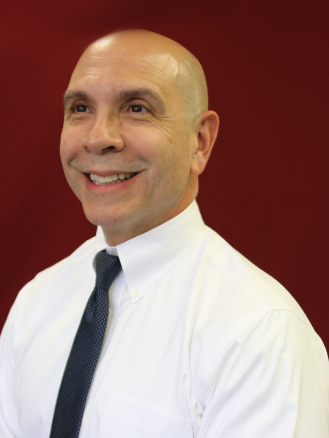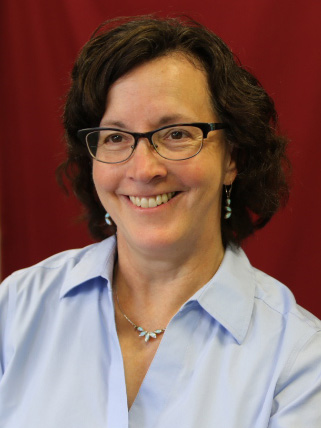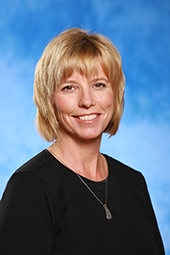 Administrative Support